Valuing and celebrating education for 25 years
Media reach in 2023 (and still counting...)
Award winners say their win positively impacted their whole community
Thank you cards sent on National Thank A Teacher Day 2023
PEARSON NATIONAL TEACHING AWARDS
Celebrating transformational teaching across the UK
Experience the joy of nomination and celebration as we showcase remarkable teams, school leaders, teachers, and support staff who highlight the positive impact of the education profession.
Entries are now open for the 2024 awards. Find out more by clicking the link below.
Expressing gratitude, one thank you at a time
A platform for colleagues, parents and pupils to send a free personalised thank you e-card to all teaching and support staff working in UK early years, schools and colleges. The Thank a Teacher campaign is open all year round, culminating in the annual National Thank a Teacher Day, which will take place on Wednesday 19th June 2024. 
VALUING THE EDUCATORS WHO SHAPE US
It was really special to win the award. It raised the profile of the school and was one of the most exciting times in my career. I loved every minute of being part of it.
Pearson National Teaching Awards Winner
I can't begin to tell you how much it meant to receive this. I love watching my class grow and this just makes it all the more rewarding. Thank you.
Recipient of a Thank a Teacher e-card
Becoming an inspirational teacher is a serious, admirable commitment. Outstanding teaching should be celebrated throughout society.
You are the kindest person for doing this. I cannot thank you enough for the thank you. I have never had anything like this before. It means more than you know.
Recipient of a Thank a Teacher e-card
Not a day has gone by since the school was nominated for the award that it hasn't been mentioned. To our pupils it means the world.
Pearson National Teaching Awards Winner
All teachers everywhere I send you my love...encouraging others, inspiring all the things you do… I just want you to know it is appreciated.
My journey began with a great teacher. Mrs Welding was the kind of teacher that made every lesson a pleasure.
I burst into tears when I read your card. What a wonderful way to start the day. I am going into the week full of renewed energy and love for work.
Recipient of a Thank a Teacher e-card
Mrs Barnhard you have no idea what impact you had on little Bev who just thought what i wanted was just too far out of reach. You were the one who told me I could achieve it.
Winning the award was a very special achievement. The whole experience was emotional. My colleagues, pupils and parents were so proud and thankful. It's a day I will never forget.
Pearson National Teaching Awards Winner
Four of the capital's educators and schools have been announced as gold award winners for their dedication to students at last night's Pearson National Teaching
Read More »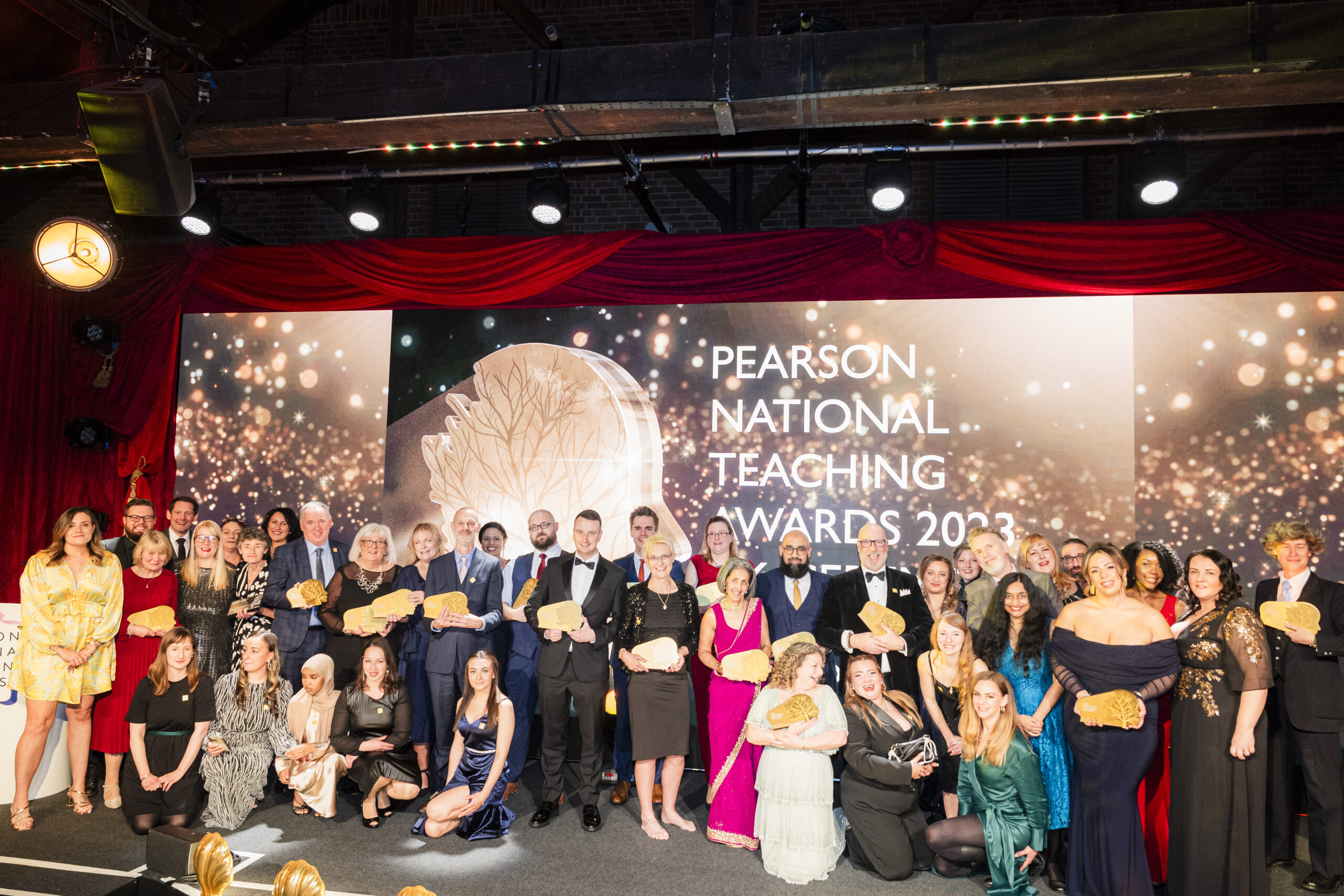 Nine winners were presented their gold awards at a glitzy ceremony in London on Saturday, with another seven revealed during the week on the BBC's
Read More »
The 2023 Pearson National Teaching Awards, considered the 'Oscars' of the teaching profession, last night celebrated the extraordinary efforts of educators across the country. Amid the
Read More »
FOLLOW US ON SOCIAL MEDIA
Pearson National Teaching Awards